500,000 users and £400,000,000 invested!
By Crowdcube. 14th Feb 2018
As of today, we have half a million users that have pledged over £400 million, of which £310 million has been successfully invested through Crowdcube. We want to thank our amazing community for continuing to support Crowdcube and continue to lead the equity crowdfunding scene in the UK.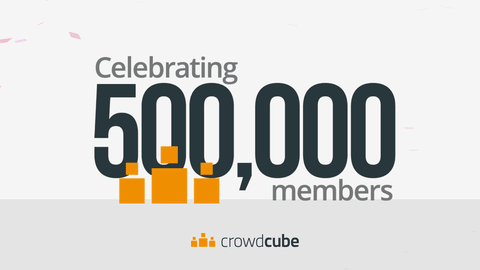 Here's some key stats about the crowd:

The average investment size from an individual investor on Crowdcube is £1,428

No. female investors on Crowdcube is 27% vs 73% male investors

The majority of investors are aged between 30-39, but people aged 40-49 have invested the most

The average number of investors per raise is 333

Most popular sector that investors have backed:1. Food and beverage, 2. Consumer goods, 3. Consumer internet